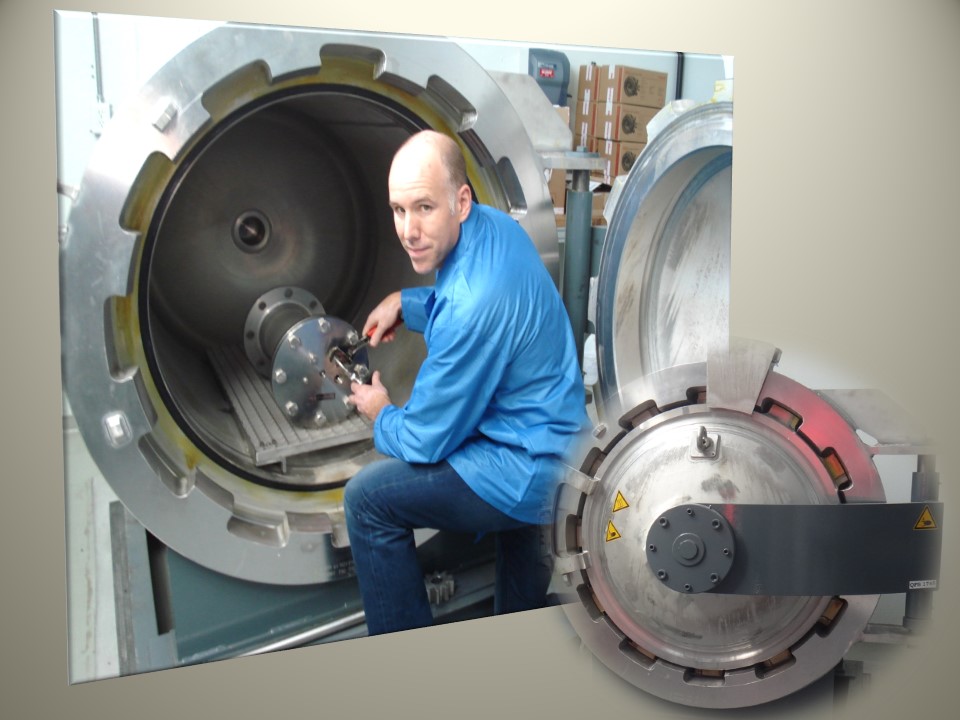 Overview
Hazardous Locations (HazLoc) – also known as Explosive Atmospheres – are found in a variety of places: Coal mines and coal handling facilities, refineries, oil and gas wells, pipelines, gas stations, chemical plants, paint shops, textile mills, flour mills, oil/gas/grain tankers, grain elevators, automobile manufacturing, automotive repair shops, food producers, distilleries, and sewage treatment plants, etc. To know more about hazardous locations please see our White Paper on this topic
If you manufacture or supply equipment for these types of locations, you are required by law to meet the applicable safety standards and to ensure that your product is tested and approved.
Thanks to our unequalled service, the unmatched technical expertise of our staff in testing and certification of HazLoc equipment, and the state-of-the art of our testing facility, QPS has earned the trust and respect of HazLoc customers around the world, and has become the preferred choice of certifier of HazLoc services.
Recognizing that different customers have different needs, we use our proven experience, and commitment to service excellence to work in partnership with you to provide you with the service that meets your unique needs, and help you get your product on the market on time and on budget!
Our National and International accreditations enable us to provide one-stop Testing and Certification Services for North America, Europe and the global markets.
Our HazLoc services include:
Testing and Certification for Canada
Testing and Certification for the USA
MSHA Part 6 Approvals of Mining Products
On-Site Field Certification for North America (Unit Verification)
IECEx Equipment Certification
IECEx Personnel Certification
ATEX Certification
Technical Advisory Service
Training and Consulting
Testing & Certification Capabilities
We test, evaluate and certify a variety of HazLoc products, such as, but not limited to:
Explosion proof enclosures
Intrinsically Safe devices, barriers, etc.
Gas and flame detectors (Explosion Safety and Performance)
Industrial control panels and assemblies
Process Control Equipment
Machinery
Skid mounted machinery and assemblies
Communication systems
IP testing and classification in accordance with IEC and NEMA requirements
Lighting
Motors, generators, and turbines
Motor repair shop program
Custom testing to customer specifications or other special requirements
Certification for Canada
Regulations pertaining to the installation of HazLoc equipment is covered in Part I of the Canadian Electrical Code (CEC). The Code includes details on equipment construction, performance, installation requirements, and area classification requirements.
HazLoc products sold in Canada must be tested and certified by an SCC (Standards Council of Canada) accredited certification body to the requirements of the Code, as well as to the appropriate equipment standards covering specific protection methods.
Our accreditations in Canada covers all product categories (under the Division system) and all protection methods (under the Zone system). We will assess the conformity of your product to the Canadian Electrical Code and the applicable CSA equipment standards. Complying products certified under the ISO Type 3 Certification System ("regular certification") will bear the cQPS Certification Mark shown below, which is readily recognized Canada-wide.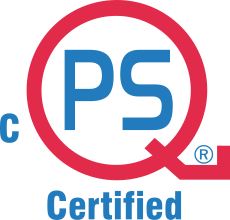 Where Regular Certification is impractical, QPS offers an alternative ISO Type 1 Certification System known as Field Certification. Under this option, the product is tested and evaluated to the applicable requirements and, if it complies, will be labeled by the QPS representative with a serialized Field Certification Label, as shown below.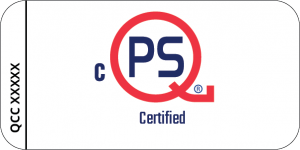 Certification for the USA
In the USA, regulations pertaining to the installation of HazLoc equipment are covered in the National Electrical Code (NEC), which includes details on equipment construction, performance, installation requirements, and area classification requirements. In addition, approval of HazLoc products not used in the mines is also Federally covered under OSHA (Occupational Health and Safety Administration) regulations.
Article 500.8(A)1 of the NEC gives manufacturers several choices to determine suitability of HazLoc equipment, as follows:
a. Equipment listing or labeling (by a Nationally Recognized Testing Laboratory-NRTL), or
b. Evidence of equipment evaluation from a qualified testing laboratory or inspection agency concerned with product evaluation, or
c. Evidence acceptable to the Authority Having Jurisdiction (AHJ) such as a manufacturer's self-evaluation or an owner's engineering judgment.
OSHA regulations pertaining to installation of hazardous classified equipment stipulate the following:
Regulation 29 CFR 1910.307(b) states: "Equipment, wiring methods and installation of equipment in hazardous (classified) locations shall be intrinsically safe, approved for hazardous (classified) locations, or safe for the hazardous (classified) location".
Paragraph 1910.307(b)(3) defines "safe" as follows: "Equipment which is safe for the location shall be of a type and design which the employer demonstrates will provide protection from the hazards arising from the combustibility and flammability of vapors, liquids, gases, dusts, or fibers".
Our extensive accreditations in the USA by OSHA (as NRTL), by IAS (as a Certification Body), and by A2LA (as a Test Lab)  cover HazLoc equipment. QPS will test and evaluate the product to the relevant UL standards. Complying products will bear the QPSus Certification Mark as shown below.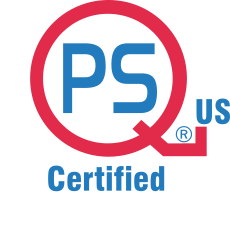 Where "Regular Certification" is impractical, QPS offers  Field Certification whereby the product is tested and evaluated on-site to the applicable requirements and, if it complies, will be labelled by the QPS representative with a serialized Field Certification Label, as shown below.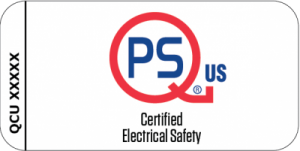 Certification for Canada and the USA
If you sell your products in Canada and the USA, then such products must be tested and certified to the requirements of both countries, and complying products must bear the Certification Mark (or Field Certification Label) shown below.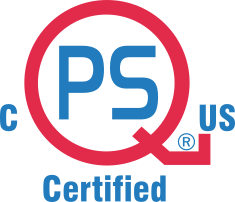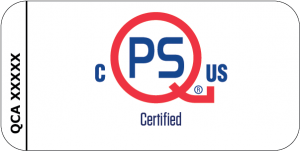 MSHA Part 6 Approvals of Mining Products
If you sell your products for use in the mines, you must obtain MSHA approval. Being a recognized lab under MSHA Part 6 Approval of Mining Products program, QPS can provide valuable assistance by testing and evaluating your product to MSHA standards.
Equipment used in mines is covered under the Federal Safety and Health Act of 1977 (the Mine Act), which applies to all mines and mineral processing operations in the U.S. regardless of size, number of employees, or method of extraction. U.S Federal regulations enacted under this Act require that mining products intended for use in underground mines be tested/evaluated and approved by MSHA (Mine Safety and Health Administration). However, MSHA has in place a program (MSHA Part 6 Approvals of Mining Products) whereby MSHA accepts testing and evaluation by recognized independent laboratories in lieu of MSHA performing their own testing and evaluation.
QPS is an accredited NRTL (Nationally Recognized Testing Laboratory) and is recognized by MSHA under the above mentioned acceptance program. As such, QPS will test and evaluate the product to ensure it meets the applicable MSHA standard (or non-MSHA Product Safety Standards – equivalent to the applicable product approval requirements having the same degree of protection) and compile the required technical documentation package for submittal to, and review and approval by MSHA.
We work very closely with MSHA staff to ensure that when the work is completed, you have a test/evaluation report from QPS that is readily accepted by MSHA, thus granting you just-in-time approval. So if you have products destined for the USA for use in mines, and if you need faster approval, we can help!
Under MSHA's Subchapter B – Testing, Evaluation, and Approval of Mining Products – Part 6, the products that are required to be evaluated and tested range from small electronic devices to large mining systems, such as:
Battery Powered Mobile Machines
Batteries for Mobile Machines
X/P Connection Boxes/Enclosures
X/P Plug and Receptacles/Connectors
Diesel Electronics
Electric Cap Lamps
X/P Electric Motors
Permissible Fans
Flashlights
Ground Check (Wire) Monitors
Intrinsically Safe Instruments
Intrinsically Safe Relays
Lighting Systems
Communication Systems
Multi-Gas Detectors – Handheld
Machine Methane Monitoring Systems
Telephone and Signaling Devices
Water Pumps
How Can QPS Help?
Our Testing and Certification Services are designed to give you direct access to our technical experts who will assist you in identifying the applicable standards and in understanding the technical and regulatory requirements. They will oversee your project from start to finish, and will help you get your products into the target markets on time and on budget.
QPS will help you meet your needs with Testing and Certification services to National, Regional, and International standards. If you wish to have control of your testing schedules by conducting testing at your own facilities, you may want to consider using one of our on-site testing programs such as Witness Testing and Supervised Manufacturer's Testing.
No matter where you are located, QPS can assist you locally with customized services that meet your needs to get your product approved. In addition to our Technical Advisory Service, and our Field Certification Service, we offer Testing and Certification Services for Canada, the USA, and the global market, using the International IECEx Scheme and ATEX.
The QPS Certification Mark and Certification Labels
Regulatory Authorities Having Jurisdiction (AHJs) across the USA and Canada recognize and accept the QPS Mark/Label as evidence of compliance with the required North American safety standards and codes. The QPS Mark/Label demonstrates for your customers, distributors and AHJs that your equipment has been tested and certified.