Overview
In the industrial world, motors and generators represent a substantial and important part, and like all other electrical products, are subject to safety standards and regulations. These products are tested during the manufacturing process to ensure proper operation and integrity. However, to verify compliance with safety regulations, they must be tested and certified to the required safety standards to enter the target markets in North America and other countries. Some of these standards are:
IEC/EN 60034 Series – Rotating Electrical Machines
UL 73 Motor-Operated Appliances
UL 674 Electric Motors and Generators for Use in Hazardous (Classified) Locations
UL 1004-1 Rotating Electrical Machines – General Requirements
CAN/CSA C22.2 No 68 Motor-Operated Appliances (Household and Commercial)
CAN/CSA C22.2 No 100-14 Motors and Generators
CSA C22.2 No 145 Electric Motors and Generators for Use in Hazardous (Classified) Locations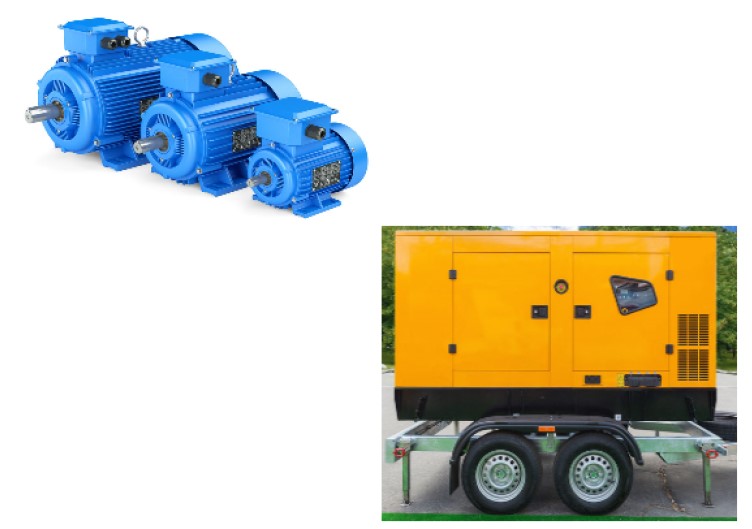 Our testing and certification services are designed to give you direct access to our technical experts who will assist you in understanding the technical and regulatory requirements. They will oversee your project from start to finish, and will help you get your products into the target markets on time and on budget.
Some of the products we test and certify are:
Electric Motors (provided with all types of protection)
Appliance Motors
AC 3-phase Induction Motors
Pump Motors
Portable and Stationary Engine Driven Generators
Small and Large Generators
Gas Turbine Generators
Wind Turbines
Given the complexity of some of these products, you may not want full certification, and you may want to take advantage of some of our flexible services, such as Custom Testing, Technical Advisory Service, and Field Evaluation. These services are specifically designed to help you make the best decisions about how best to proceed with your products, potentially saving your time and money.
The QPS Certification Mark and Approval Labels
Regulatory Authorities Having Jurisdiction (AHJs) across the USA and Canada recognize and accept the QPS Mark and approval Label as evidence of compliance with the required North American safety standards and codes. The QPS Mark/Label demonstrates to your customers, distributors and AHJs that your equipment has been tested and certified.