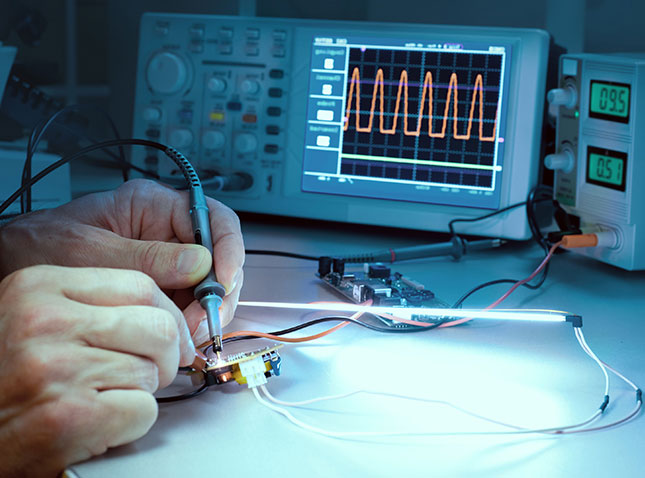 Overview
In Canada and the USA, third-party certification of any and all electrical products is mandatory by law. However, the law allows manufacturers to choose from a number of alternative certification marks and approval labels that are equally recognized by the Regulatory Authority Having Jurisdiction (AHJ) in both countries. When a product bears the mark or label of any of these accredited certification bodies, it is then permitted to be marketed and sold in the North American market.
With accreditations by the major accreditation and regulatory bodies in Canada and the USA, and with recognition in the International IECEE/CB Scheme and IECEx Scheme, QPS provides manufacturers across a broad range of industries with one-stop testing and certification services for the following markets:
Testing and Certification for Canada
Testing and Certification for the USA
Testing and Certification for the European Market
Testing and Certification for Global Market Access
With over a quarter century of experience working with customers worldwide, you can be confident in QPS's unmatched competence and flexible testing and certification options (see below).
Our Testing and Certification capabilities include:
Hazardous Locations Equipment
Medical and Laboratory equipment
Information Communication Technology
Test/Measurement & Process Control Equipment
Consumer Products
Motors & Generators
Industrial, Automation and Control Equipment & Systems
Home & Commercial Appliances
Lighting & Electric Signs
Energy Efficiency
Renewable Energy
Global Markets Access
Testing and Certification for the Canadian Market
Electrical and electronic products sold in Canada are required by law to be approved. In accordance with the Canadian electrical safety regulations a product is considered to be "approved" if:
It is certified by an SCC accredited certification body to the applicable Canadian requirements, and displays the certification mark of this body, with the letter "C" shown in the 8 o'clock position adjacent to the mark, or
It is labeled under a field evaluation/special inspection program by an SCC accredited Inspection Body.
In addition to safety regulations, a wide variety of electrical/electronic products are also required under federal regulations to be certified for Energy Efficiency by a certification body accredited by the SCC specifically for energy efficiency.
QPS is accredited in Canada for both safety and energy efficiency. Our accreditation scope covers all electrical and electronic products, including equipment used in explosive atmospheres.
To have your product certified by QPS, you can pick the testing option and certification option that best suits your needs and capability. We will then test and evaluate the product to the relevant CSA safety standards(s) and, where required, to the applicable energy efficiency regulations.
Complying products certified only for electrical safety will be eligible to bear the cQPS mark shown below.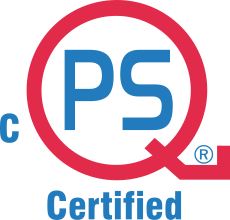 Complying products certified for electrical safety and energy efficiency will be eligible to bear the cQPS mark shown below.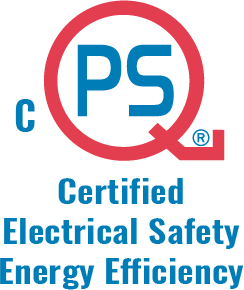 QPS certified products for the Canadian market are subject to a factory surveillance program at each factory where the product is manufactured..
Testing and Certification for the U.S. Market
Our accreditation in the USA by OSHA, IAS and A2LA covers a variety of product categories in the electrical area. We are also recognized by the local Authority Having Jurisdiction in several states and cities.
QPS will test and evaluate the product to the relevant US standards and provide a comprehensive test/evaluation report indicating compliance.
Complying products will be allowed to display the QPSus certification mark shown below.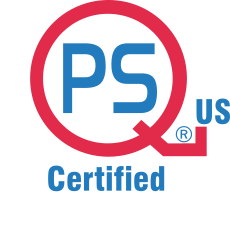 QPS certified products for the U.S. market are subject to a factory surveillance program at each factory where the product is manufactured.
Testing and Certification for Canada and the USA
If you sell your products in Canada and the USA, then such products must be tested and certified to the requirements of both countries, and complying products must bear the Certification Mark shown below.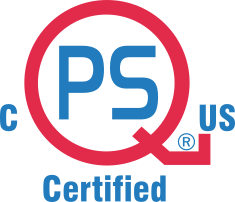 QPS certified products for the Canadian and U.S. market are subject to a factory surveillance program at each factory where the product is manufactured.
Testing and Certification for the European market
In the European Union, only the CE Marking is required by law under the European Directives. While the majority of electrical products qualify for self-declaration, several directives require that an EU Notified Body conduct Type Testing and issue Type Certificates (such as required in the ATEX Directive) in support of the manufacturer's self-declaration of conformity.
Notified Bodies are allowed to subcontract such testing and assessment activities to qualified test and certification bodies located outside the EU, such as QPS.
Being a qualified body, and using our European Network Partners or other two-way working agreements with European Notified Bodies, QPS can help you meet your CE Marking needs by doing all the work locally.
If, in addition to the CE Marking, you wish to obtain the private certification mark of a Notified Body, QPS can also help you in this regard.
Testing and Certification for Global Market Access
As an accredited testing laboratory and certification body in the International IECEE/CB Scheme, and the IECEx Scheme, test reports and certificates issued by QPS for your complying product are readily accepted by national certification bodies in many countries around the world, including European Notified Bodies. You can use the appropriate test report and certificate issued by QPS to obtain the private mark of the Notified Body in the country where the product is marketed. This will eliminate duplicate testing, reduce your costs, and speed up time to market.
Our Global Market Access services provide you with solutions to your marketing needs in order to sell your product on the global market.
Testing Options
QPS provides several testing options as follows:
In-House Testing: It is the most commonly used testing scenario, whereby testing of a sample (or samples) of the product is conducted at the QPS laboratories.
Testing at Manufacturer's Premises: Testing can be conducted at the manufacturer's (applicant) facility for a variety of reasons. As an example, the size of the product intended for testing may be too large to bring to, and handle at the QPS lab. The testing is conducted by QPS staff using test equipment supplied by QPS or by the manufacturer.
Witness Testing: This option takes you one step further to being in charge of your own destiny, whereby testing is conducted by personnel of the manufacturer, using the manufacturer's test facility and test equipment. The testing process is witnessed in person by QPS, or remotely using an electronic medium such as video camera, provided certain conditions are met.
Supervised Manufacturer's Testing (SMT): If you want to be more involved in, and have more control of the process, and if you meet specific qualification criteria, then you can choose the QPS SMT program
Subcontract Testing: In order to get closer to customers and serve them locally, QPS allows and enables local independent laboratories to do work on QPS's behalf, provided they qualify. The qualification criteria takes into account the experience of the lab personnel and are based on the applicable requirements of the international ISO/IEC standard 17025 (general requirements for the competence of testing and calibration laboratories).
Certification Options
QPS will work in partnership with you to ensure that you get your product to the market in the most timely and cost effective manner possible.
In addition to the variety of testing options shown above you can choose from, and which form an integral part of the certification process, and depending on the type of production and the manufacturing process associated with the product in question, QPS offers the following certification options. These options are internationally recognized forms of certification under the ISO conformity assessment system and are accepted by the accreditation bodies.
Regular Certification: This is an ISO Type 3 certification. It is briefly described in our Summary of QPS Third-Party Certification Program and is the most common form of certification in North America and it entails the following:

The customer chooses one of QPS's testing options.
The product is tested and evaluated to the applicable product standard(s).
Prior to granting certification, and for factories listed for the first time with QPS, an "initial factory inspection" is conducted to verify it has in place the necessary capability and quality control system.
The customer is authorized to apply the certification mark on eligible products at the designated factory.
After certification is granted, the factory is subjected to a surveillance program to ensure continued compliance of the product.
Certified products are eligible to bear one of the QPS certification marks applicable to the service in question.

Limited Production Certification (LPC): This is an ISO Type 1 certification. It is essentially a "batch certification" designed to accommodate situations where a limited quantity of the product is manufactured, or a batch of the product is intended for distribution.
Field Certification (FC):  This is also an ISO Type 1 certification. It is designed to accommodate a situation where regular certification is impractical, such as where the product is "custom made" (i.e. one of a kind).