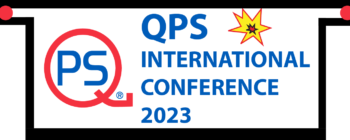 2023 IECEx /
QPS INTERNATIONAL CONFERENCE
October 2/3
General Information
Conference Location:
Niagara Falls Marriott on the Falls
6755 Fallsview Blvd,
Niagara Falls, ON L2G 3W7,
Canada
About:
This International Conference will provide a forum to discuss the latest issues concerning requirements and regulations related to equipment intended for use in explosive atmospheres.
The two-day event is brought to you by QPS Evaluations Services Inc. and is endorsed by the IECEx, the United Nations through the UNECE (UN Economic Commission for Europe), and the Standards Council of Canada (SCC). Over two-days you'll be exposed to very interesting topics presented to you by top explosive atmosphere global regulatory experts who are involved in international standardization and global conformity assessments.
Register today and we'll see you at one of the most beautiful sources of energy on the planet, Niagara Falls. Reserve your discounted room rate today at the Marriott on the Falls.
Dinner on October 2nd:
QPS wishes to invite all those registered for the conference to dinner on October 2nd.
Please join us for an evening of get-together. Dress code is Business Casual.
Accommodation:

Niagara Falls Marriott on the Falls
6755 Fallsview Blvd,
Niagara Falls, ON L2G 3W7,
Canada
Call Marriott at 1-905-357-7300 to book a room
Single-Day Conference Attendee Pricing: 895 CAN (plus Eventbrite administrative fee of $59.52)
*Both rates include attendance to the formal dinner held Monday, October 2, 2023 for 1 person
Two-Day Conference Attendee Pricing: 1,350 CAN (plus Eventbrite administrative fee of $89.10)
*Both rates include attendance to the formal dinner held Monday, October 2, 2023 for 1 person
Conference Registration:

Attendees are kindly requested to confirm their participation at the QPS International Conference by registering using the link below. Any questions can be directed to the Organizing Committee at qpsconference@qps.ca